Become a Registered Nurse (RN) – Education, Licensure & Salary
Nursing is one of the most rewarding and in-demand career choices today. It is also a highly versatile field, with opportunities to work in various settings, from hospitals and clinics to schools and community health centers. With the aging Baby Boomer population, the demand for qualified nurses will continue to grow in the coming years. Nurses play a critical role in promoting health and well-being, and they are uniquely positioned to positively impact their patients' lives.
Becoming a registered nurse (RN) is compelling for many people because of the relatively low barrier to entry into this growing and lucrative career. After graduating from high school or earning a GED, aspiring RNs need to complete a nursing degree. This can be in the form of a two-year associate of science in nursing (ADN) or a four-year bachelor of science in nursing (BSN). Both degrees prepare graduates to sit for the National Council Licensure Examination Registered Nurse (NCLEX-RN) exam to become licensed as registered nurses.
With a degree, a passing exam score, and a registered nurse license from their state's nursing board, nurses are ready for entry-level work in this field. Increasingly, facilities offer residencies or on-the-job training to help nurses gain the skills they need to work in a specialization or with a particular population, such as oncology, pediatrics, surgery, or hospice. RNs can obtain voluntary certification in a wide variety of fields to further demonstrate their competency in a given area.
Currently, over three million nurses are working across the country. According to the Bureau of Labor Statistics (BLS May 2021), RNs earn an average of $82,750 per year. This field is expected to grow 6 percent, with an anticipated 195,400 new jobs between 2021 and 2031 (BLS 2022).
Becoming a registered nurse is a great way to enter the healthcare field and make a difference in people's lives. The guide below provides everything you need to know about getting started, including education requirements, state licensure requirements, and salary prospects.
How to Become a Registered Nurse (RN)
Step 1: Complete High School Or Equivalent (Four Years)
For aspiring RNs, completing high school or earning a GED is essential. Most RN programs require applicants to have either a diploma or a GED, as this demonstrates a minimum level of education as well as a commitment to completing an educational program. Students should focus on classes such as science and math to prepare them for additional studies.
Step 2: Attend A Nursing Program At An Accredited School (Two to Four Years)
All nurses must complete an associate's of science in nursing (ASN) or a bachelor's of science in nursing (BSN) degree to be eligible for licensure. These rigorous educational programs ensure that RNs have the skills and knowledge necessary to provide high-quality patient care. Depending on the level of education completed, it can take anywhere from two to four years to complete this step. While either degree is sufficient to work in this field, employers increasingly require that applicants have completed at least a BSN.
Step 3: Pass the National Council Licensure Examination (NCLEX) (Timeline Varies)
Upon completing a nursing program, graduates are eligible to sit for the National Council Licensure Examination- Registered Nurse (NCLEX-RN) exam. This comprehensive exam measures a candidate's fitness to provide entry-level care to patients. The test covers a wide range of subjects, from basic nursing concepts to more advanced topics such as pharmacology and pathophysiology. In order to pass the exam, students must demonstrate their understanding of these topics by answering multiple-choice questions and completing simulated patient care scenarios.
Step 4: Meet The Requirements For State Licensing
All nurses must obtain an RN license from their state's nursing board or licensing agency. The requirements will vary by state, so it is essential that nurses contact their local board to ensure they know the steps they will need to take. Below is a state-by-state guide to licensing requirements.
What Does a Registered Nurse (RN) Do?
RNs can be found working in a variety of settings, from hospitals to private homes, clinics, outpatient centers, community organizations, and government agencies. Their duties vary depending on their place of employment and job title. An RN's day-to-day job duties can vary depending on their specialization but may include:
Administering medication and treatments
Recording patients' vital signs
Assisting with medical examinations
Educating patients about their health condition and how to manage it
Coordinating care for patients discharged from the hospital
Providing emotional support to patients and their families
How Much Do Registered Nurses Make?
Over three million nurses are working in the US. According to the Bureau of Labor Statistics (BLS May 2021), nurses earn $82,750 per year on average. Earnings can vary based on the level of education completed, employer, urban versus rural, and job duties. Here were the percentiles for wages:
10th percentile: $59,450
25th percentile: $61,790
50th percentile (median): $77,600
75th percentile: $97,580
90th percentile: $120,250
Registered Nurse Certifications
National certification is a voluntary step RNs can take to demonstrate competency with a particular population or specialization. There are over 180 different certifications that an RN can earn. Some employers may require that an RN hold a particular certification in order to work in a given role. While the requirements for each certification will vary, in general the requirements will include:
Hold a current, active, and unencumbered RN license
Have a required number of years of work experience in the field or with that population
Complete continuing education in that field
Submit a completed application and pay the application fee
Pass a comprehensive exam
Agencies that offer nurse certifications include:
American Association of Critical-Care Nurses (AACN)
American Board for Occupational Health Nurses (ABOHN)
American Nurses Credentialing Center (ANCC)
American Organization for Nursing Leadership (AONL)
Certification Board for Diabetes Care and Education (CBDCE)
Commission on Nurse Certification (CNC)
Competency & Credentialing Institute (CCI)
Infusion Nurses Certification Corporation (INCC)
National Assistant at Surgery Certification (NASC)
National Board of Certification and Recertification for Nurse Anesthetists (NBCRNA)
National League for Nursing (NLN)
Oncology Nursing Certification Corporation (ONCC)
Pediatric Nursing Certification Board (PNCB)
The National Certification Corporation (NCC)
Wound, Ostomy and Continence Nursing Certification Board (WOCNCB)
Registered Nurse (RN) Licensure Requirements By State
State
Licensing Authority
Eligibility & Details
Renewal Requirements
Alabama

In order to earn a license as a registered nurse in Alabama, candidates must:

Graduate from a board-approved program accredited by any organization recognized by the US Department of Education that is also approved by the State Board of Nursing
Provide proof of citizenship or right to work in the US
Submit a completed application
Pay a $100 application fee, $50 temporary license fee, and $3.50 transaction fee
Register for and pass the NCLEX-RN exam

In order to renew a registered nursing license in Alabama nurses must:

Complete 24 contact hours of continuing education from a board-approved education provider
Pay a renewal fee of $100

If a nurse's license is under the multistate practice privilege, they do not need to pay any fees for renewal nor complete continuing education. They must, however, maintain licensure in their original state.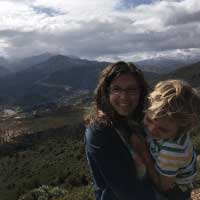 Kimmy Gustafson
Writer
Kimmy Gustafson is a freelance writer with extensive experience writing about nursing careers and education. She has worked in public health, at health-focused nonprofits, and as a Spanish interpreter for doctor's offices and hospitals. She has a passion for learning, which drives her to stay up to date on the latest trends in healthcare. When not writing or researching, she can be found pursuing her passions of nutrition and an active outdoors lifestyle.