Nurse Educator – Education, Licensure & Salary
Nursing education is a critical component of the healthcare industry, and nurse educators play an indispensable role in training the next generation of healthcare professionals. As the demand for well-trained and skilled nurses continues to rise, so does the need for expert nurse educators capable of imparting invaluable knowledge to aspiring healthcare professionals. From classroom lectures to hands-on training, nurse educators have the power to shape the future of healthcare through their inspired teaching practices.
To succeed in this field, nurse educators should possess strong teaching and communication skills, be passionate about nursing, and have the patience and resilience to mentor students effectively. They should be able to work independently and collaboratively with other healthcare professionals, teachers, and students, have strong organizational skills, be detail-oriented, and multitask effectively.
Becoming a nurse educator necessitates meeting some prerequisites, including completing a nursing education program, holding a valid nursing license, and having a minimum of two years of nursing experience. To develop education and pedagogy-related skills, most professionals in this field opt for a master's degree in nursing with a specialization in nurse education. Alternatively, nurses with a master's degree can complete a post-master's certificate program in nursing education.
All nurse educators must be licensed nurses to provide care in the state where they are teaching. To further demonstrate competence in this field, nurse educators can earn voluntary a Certification for Nurse Educators (CNE) through the National League for Nursing.
Nurse educators are vital to training the next generation of healthcare professionals. Follow along to learn more about their essential role in shaping the future of the healthcare industry.
How to Become a Nurse Educator
A nurse educator is vital in preparing the next generation of healthcare professionals. Aspiring candidates interested in this career must complete the required education and gain hands-on work experience to ensure they have the skills and knowledge to train future nurses.
Step One: Get a high school education or GED (four years).
The first step toward becoming a nurse educator is to earn a high school diploma or GED. Students should focus on math, biology, psychology, chemistry, and health coursework, as this will prepare them for additional studies.
Step Two: Get an undergraduate education in nursing (two to four years).
After high school, students must complete a nursing education program. They can choose either an associate's degree in nursing (ADN) or a bachelor's degree in nursing (BSN). The ADN program typically takes two years, while the BSN program takes four years. It is important to check the prerequisites for entry into these programs as additional coursework, job shadowing, or healthcare experience may be required.
Step Three: Pass the NCLEX-RN exam (timeline varies).
After completing an ADN or BSN program, the candidate must take and pass the National Council Licensure Examination for Registered Nurses (NCLEX-RN) to obtain nursing licensure in their state. Once the candidate has passed the NCLEX-RN exam, they must obtain state nursing licensure by applying to the state nursing board where they plan to work. Each state has its own licensing requirements that the candidate must meet.
Step Four: Gain work experience and complete a nurse educator program (at least two years).
The next step is to obtain entry-level work as a registered nurse and then complete a nurse educator program such as a master's or post-master's certificate. These programs take one-and-a-half to two years to complete and are offered online or on-campus. Candidates with ADN degrees will have more qualifying coursework to enroll in MSN programs than students who complete a BSN.
Step Five: Achieve professional certification (timeline varies).
Lastly, although voluntary, certifications such as the Certification for Nurse Educator from the National League for Nursing provide added assurance of field expertise. Candidates with the required experience and credentials can take the certification exam. Read the certification section below for more details.
What Does a Nurse Educator Do?
Nurse educators work in various settings, including universities, community colleges, nursing schools, hospitals, long-term care facilities, and healthcare organizations that offer continuing education to nurses. They may also work for government agencies, non-profit organizations, and professional associations. Workplaces for nurse educators will often depend on their area of specialization and experience. Day-to-day job duties will vary based on place of employment but will typically include:
Developing and planning educational curricula for aspiring nurses, including lesson plans, assignments, and assessments
Teaching classes using a variety of instructional methods, such as lectures, discussions, and hands-on learning experiences
Mentoring and advising nursing students with academic and career goal planning
Assessing nursing student progress and performance, providing feedback and guidance for improvement
Participating in faculty meetings, curriculum committees, and academic boards to discuss program development, implementation, and evaluation
Collaborating with colleagues and clinical partners to develop and implement evidence-based nursing practices
Staying current with nursing education trends and technology, integrating new methods and tools into the classroom whenever possible
Participating in and leading research studies focused on nursing education, nursing practice, and healthcare trends
Attending professional development opportunities, including conferences, workshops, and trainings, to remain up-to-date with industry advances and methods
How Much Do Nurse Educators Make?
The Bureau of Labor Statistics (BLS May 2022) does not have specific data on nurse educator salaries, but it does have data on nurse practitioners who also hold at least a master's degree. The average salary for nurse practitioners is $124,680 per year. The percentiles for nurse wages were as follows:
10th percentile: $87,340
25th percentile: $103,250
50th percentile (median): $121,610
75th percentile: $135,470
90th percentile: $165,240
PayScale.com (2023), a salary aggregate website, offers more detailed salary information for nurse educators. PayScale estimates that nurse educators earn $80,955 per year on average, with the top 90 percent earning $110,000 and the bottom 10 percent making $60,000 annually.
Nurse Educator Licensure and Certification Requirements
Nurse Educator Licensing
Nurse educators must have a valid nursing license to teach nursing students. Requirements for licensing will vary from state to state but, in general, will require that candidates complete an accredited nursing program and pass the National Council Licensure Examination (NCLEX).
Nurse educators can hold a registered nurse (RN) license or an advanced practice registered nurse (APRN) license, depending on the level of education completed.
Nurse Educator Certifications and Eligibility
Certification as a nurse educator is voluntary but can improve employability and demonstrate competency to employers and nursing students. The primary certification for nurse educators is the Certification for Nurse Educators (CNE) issued by the National League for Nursing.
To qualify to sit for the CNE exam, candidates must hold an unencumbered nursing license and meet one of the following qualifications:
Hold a master's or doctoral degree in nursing, primarily focusing on nursing education.
Hold a master's or doctoral degree in nursing and a post-master's nursing education certificate.
Hold a master's or doctoral degree in nursing and have completed nine or more graduate-level education courses.
Hold a master's or doctoral degree in nursing with a focus other than nursing education and possess at least two years of experience in the nursing education field within the past five years
Nurse Educator Certification Renewal
CNE certifications are valid for five years. To renew, the certificate holder must:
Provide proof of a current and unencumbered nursing license
Have two years of employment as a nurse educator in the past five years
Attest to following the CNE code of ethics
Pay a renewal fee
Demonstrate continued competence in this field by submitting proof of accrual of 50 renewal credits in "organized, professional activities which are indicators of continued professional development as a nurse educator" or passing the CNE exam again
Renewal applications must be submitted by September 30th during the renewal year.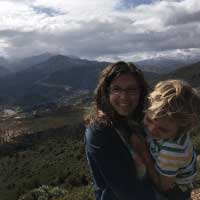 Kimmy Gustafson
Writer
Kimmy Gustafson is a freelance writer with extensive experience writing about nursing careers and education. She has worked in public health, at health-focused nonprofits, and as a Spanish interpreter for doctor's offices and hospitals. She has a passion for learning, which drives her to stay up to date on the latest trends in healthcare. When not writing or researching, she can be found pursuing her passions of nutrition and an active outdoors lifestyle.