Nurse Executive – Education, Licensure & Salary
Nurses have a unique perspective on healthcare that comes from working one-on-one with patients. This dynamic career has evolved as the healthcare landscape has changed to include more advanced roles, such as nurse practitioners and leadership positions. Facilities are leveraging the expertise of experienced nurses through nurse executive roles where they can lead efforts to improve the quality of care, implement new technologies, and create an organizational culture focused on efficiency and safety.
As administrators and decision-makers in their organization, nurses provide oversight and ensure compliance with standards of practice while promoting interdisciplinary collaboration across departments. Not only do they oversee nurses and other health professionals, but they are also responsible for ensuring that patient care standards are being met. With a wide range of responsibilities, nurse executives can shape policy, improve patient outcomes, and make a lasting impact in their organizations.
To step into a nurse executive role, registered nurses must demonstrate the necessary skills to lead teams of other nurses and collaborate with physicians, therapists, and other healthcare team members. Most nurse executives have years of work experience in leadership roles such as charge nurse or nursing supervisor. While registered nurses can pursue this career with a bachelor's degree, many nurse executives complete a master's or doctorate in nursing leadership to understand this role in-depth.
Voluntary certification can also demonstrate a high level of competency in this field. The most common certifications earned are either the Certified Nurse Manager and Leader (CNML) from the American Organization for Nursing Leadership (AONL) or the Nurse Executive Certification (NE-BC) from the American Nurses Credentialing Center (ANCC). Both certifications require candidates to have extensive work experience to be eligible.
Keep reading to learn more about how to become a nurse executive, including detailed information on certification and licensure.
How to Become a Nurse Executive
Becoming a nurse executive takes time and dedication. Aspiring professionals in this field must develop strong management skills through education and work experience. Nurse executives who want to stand out from their peers can obtain certification to demonstrate their high competency level.

The first step towards becoming a nurse executive is to become a registered nurse. Students must complete an accredited nursing program, pass the National Council Licensure Examination for Registered Nurses (NCLEX-RN), and apply for a license from their state's nursing board. Some states may require background checks or drug screenings.
While becoming a registered nurse with just an associate's degree is possible, it is not sufficient education for this advanced leadership role. Aspiring nurse executives must complete at least a bachelor's of science or a master's in nursing, executive nursing, leadership, or a related degree. Many employers prefer a master's degree, specifically in a leadership-related field. Programs are available in person and online to allow students a high degree of flexibility in advancing their education. Walden University offers an online master's of science in nursing for nurse executives that can be completed in as little as 14 months.
However, education is often insufficient to assume a nurse executive role. Due to the level of expertise needed for this field, it is common for nurses to have several years of work experience in progressively higher leadership roles such as shift lead, charge nurse, and nurse manager. Certification is voluntary for this career but demonstrates a high level of competency in this field and can demonstrate to employers that the candidate has the necessary skills to step into this high-level role.
What Does a Nurse Executive Do?
Nurse executives can be found in various settings, including hospitals, healthcare facilities, managed care institutions, government agencies, educational institutions, consulting firms, and research organizations. They are also often employed in specialized areas such as informatics, quality improvement, or business development. Day-to-day duties will depend on the place of employment but will typically include the following:
Setting and monitoring standards for nursing practice that provides a safe and quality patient care experience
Supervising and mentoring junior nurses to ensure excellence in patient care
Monitoring clinical practice patterns and problem solve as needed
Creating or updating policies and procedures for the nursing department
Advocating for health systems change
Collaborating with physicians and other members of the healthcare team
Developing budgets and allocate resources appropriately
Handling personnel issues such as promotions, reviews, disciplinary action
Coordinating continuing education programs for nursing staff
Participating in relevant conferences or meetings to stay up-to-date on industry trends
How Much Do Nurse Executives Make?
According to the Bureau of Labor Statistics (BLS May 2022), nurse executives are classified as medical and health services managers. On average, medical and health services managers earn $127,950. The percentiles for wages are:
10th percentile: $64,100
25th percentile: $81,430
50th percentile (median): $104,830
75th percentile: $143,200
90th percentile: $209,990
Nurse Executive Licensure and Certification Requirements
Nurse Executive Licensing
All nurse executives must be registered nurses and have a license to practice from their state board of nursing. Requirements to obtain a license vary by state but typically include completing a nursing education program from an accredited college or university and obtaining a passing score on the National Council Licensure Examination for Registered Nurses (NCLEX-RN). Some states require nurses to pass a background check or a drug screening. Candidates should contact their local board to ensure they have the necessary qualifications.
Nurse Executive Certifications and Eligibility
Nurse executive certification is a voluntary process nurses can complete to demonstrate their expertise in leading and managing other healthcare providers. Certification indicates professional excellence and verifies that the holder has the skills to lead effectively, develop strategies for patient care, promote teamwork, and manage resources effectively. Certification can also be when applying for new positions or career advancement opportunities.
The two primary certifications nurse executives can earn are the Certified Nurse Manager and Leader (CNML) from the American Organization for Nursing Leadership (AONL) or the Nurse Executive Certification (NE-BC) from the American Nurses Credentialing Center (ANCC).
All candidates applying for the CNML from the AONL must hold an active and unencumbered registered nurse license and must either have a master's degree or higher plus two years of experience in an executive nursing role or a bachelor's of science in nursing plus four years of experience in an executive nursing role. If applying with a master's degree, the candidate the master's or bachelor's must be in nursing.
The eligibility requirements for the NE-BC from the ANCC are:
Hold a current, active RN license
Hold a bachelor's degree or higher degree in nursing
Have at least 2000 hours of experience in a leadership, management, or administrative role with primary responsibility for the daily operations and outcomes of one or more units or departments within the last three years
Complete 30 hours of continuing education in leadership, management, or administration within the last three years
Nurse Executive Certification Renewal
The CNML certification from the AONL must be renewed every three years. To renew, certificate holders must pass the certification exam again or provide proof of 45 hours of continuing education and pay the renewal fee.
ANCC NE-BC certification holders are required to renew every five years. The requirements to renew include:
Hold a current, active registered nurse license in the US
Hold a current ANCC board certification
Complete 75 hours of continuing education
Complete at least one of the eight Professional Development Categories
Pay the renewal fee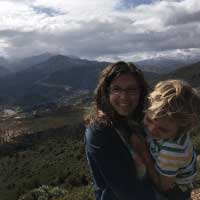 Kimmy Gustafson
Writer
Kimmy Gustafson is a freelance writer with extensive experience writing about nursing careers and education. She has worked in public health, at health-focused nonprofits, and as a Spanish interpreter for doctor's offices and hospitals. She has a passion for learning, which drives her to stay up to date on the latest trends in healthcare. When not writing or researching, she can be found pursuing her passions of nutrition and an active outdoors lifestyle.