Become a Clinical Nurse Leader (CNL) – Degree, Licensure & Salary
Clinical nurse leaders (CNLs) serve a vital role in the healthcare system by effectively utilizing resources, improving patient outcomes, and leading interprofessional teams. These nurses bridge the gap between direct bedside care and administrative decision-making, allowing for a holistic approach to patient care. By staying current on evidence-based practices and collaborating with other healthcare professionals, CNLs can improve patient satisfaction and overall healthcare outcomes. As healthcare evolves, CNLs will become more crucial in ensuring quality and efficient patient care.
The role of a CNL is relatively new and was first introduced in 2004 by the American Association of Colleges of Nursing (AACN). This role was developed with two purposes in mind. The first was to improve the quality of patient care, and the second was to better prepare nurses to thrive in the current healthcare ecosystem. According to the AACN, "this clinician functions as part of an interprofessional team by communicating, planning, and implementing care directly with other healthcare professionals, including physicians, pharmacists, social workers, clinical nurse specialists, and nurse practitioners."
CNLs work in hospitals, clinics, and other healthcare settings to improve patient outcomes by coordinating care and overseeing the work of other nurses. To become a CNL, students must have an associate's or bachelor's degree in nursing and obtain an RN license. They will also need to complete an eligible master's degree or post-master's certificate CNL program, which typically takes two to three years to complete. After completing the program, candidates can take the national CNL certification exam. Once they have passed the exam, they can use the CNL credential after their name.
Use the guide below to learn more about becoming a CNL, including details on certification and licensing.
How to Become a Clinical Nurse Leader (CNL)
Becoming a CNL requires education, work experience, certification, and licensure. Each step is critical in preparing a candidate to fill this important patient-centric role.
The first step to becoming a CNL is to become a registered nurse (RN). To do so, aspiring CNLs must first complete high school or earn a GED, which is required for admission to most nursing programs. Students should focus on math, science, and health classes to help prepare them for additional studies. After earning a diploma or GED, the next step is to apply for a general nursing program.
Students can choose to complete either an associate of science in nursing (ASN) or a bachelor of science in nursing (BSN). These general education nursing programs will prepare graduates to sit for the National Council Licensure Examination- Registered Nurse (NCLEX-RN) exam, which is required in all 50 states for licensure. Once a graduate passes the exam, they can apply to their state nursing board for a registered nurse license and pursue entry-level work as an RN.
After gaining critical early career work experience, an aspiring clinical nurse leader must complete a Commission on Nurse Certification (CNC) approved master's degree in clinical nurse leadership. These degrees are offered online or in person and prepare RNs to take on leadership roles. After earning the degree, graduates are eligible to sit for the CNL certification exam offered by the CNC.
What Does a Clinical Nurse Leader (CNL) Do?
A CNL works anywhere a registered nurse may work. This includes hospitals, clinics, long-term care facilities, and acute care. The place of employment, patient population, and title will determine day-to-day duties for CNLs, but typical responsibilities can include:
Coordinating interdisciplinary healthcare teams
Analyzing patient data and identifying areas for improvement
Developing and implementing evidence-based clinical protocols and guidelines
Facilitating communication between healthcare providers, administrators, and patients
Developing educational materials for clinical staff
Assisting patients as the transition care
Performing risk assessments
How Much Do Clinical Nurse Leaders (CNL) Make?
The Bureau of Labor Statistics does not include data on CNLs, but the compensation aggregate website Salary.com (2023) tracks salaries for CNLs and reports the following percentiles for wages:
10th percentile: $66,000
50th percentile (average): $84,342
90th percentile: $111,000
Clinical Nurse Leader (CNL) Licensure and Certification Requirements
CNL Licensing
All CNLs must be licensed registered nurses to practice. Each state licensing board has its own requirements to obtain licensure. Typical requirements include:
Complete a general nursing education program; this degree must be accredited or approved by the state or be substantially similar
Pass a drug screening and background check
Sit for and obtain a passing score on the NCLEX-RN exam
Fill out an application
Pay applicable licensing and application fees
Attest to a good moral character or answer questions about
CNL Certifications and Eligibility
To be a designated CNL, nurses must earn the Clinical Nurse Leader (CNL) certification through the Commission on Nurse Certification (CNC). It is possible to work in a CNL role without this certification. To qualify for this credential, aspiring CNLs must have a qualifying master's degree or post-master's certificate.
However, earning an official CNL certification demonstrates a high level of competency in this role and can help with employment or advancement opportunities. To be eligible to sit for this exam, candidates must have completed or be in their final semester of an eligible CNL program.
CNL Certification Renewal
CNL certifications must be renewed every five years. To renew, certificate holders must:
Pay a $310 renewal fee
Have a current, active, and unencumbered RN license in the state where they practice
Adhere to the CNC standards of conduct
Attest to 2,000 of employment in the past years
Complete 50 hours of continuing education coursework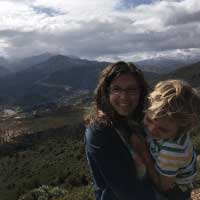 Kimmy Gustafson
Writer
Kimmy Gustafson is a freelance writer with extensive experience writing about nursing careers and education. She has worked in public health, at health-focused nonprofits, and as a Spanish interpreter for doctor's offices and hospitals. She has a passion for learning, which drives her to stay up to date on the latest trends in healthcare. When not writing or researching, she can be found pursuing her passions of nutrition and an active outdoors lifestyle.