Become a Licensed Practical or Vocational Nurse (LPN/LVN) – Education, Licensure & Salary
In the medical field, several different types of nurses play vital roles in patient care. Each type of nurse has a different level of practice autonomy and responsibilities. Licensed practical and licensed vocational nurses (LPNs/LVNs) are entry-level nurses.  They provide basic patient care and perform duties such as taking vital signs, administering injections, and observing patients. LPN/LVNs work under the supervision of a registered nurse (RN) or physician. Despite LPN/LVNs having a low barrier to entry, they are an integral part of healthcare teams.
Most LPN/LVNs have completed a one-year program at a community college or technical school. Some programs may even be completed in as little as nine months, while part-time programs can take as long as two years. In these programs, students will learn to provide basic nursing care and may assist with procedures curing clinical placements, such as taking vital signs or inserting catheters. Upon completion of the program, students must pass the National Council Licensure Examination (NCLEX-PN) to earn their state LPN/LVN license. The requirements for licensure will vary from state to state.
The average annual salary for LPN/LVNs is $51,850, according to the Bureau of Labor Statistics (BLS May 2021). Salaries vary depending on factors such as location, level of education completed, certifications obtained, and years of experience. Jobs for LPS/LVNs are anticipated to grow six percent between 2021 and 2031, translating into 41,300 new jobs in this field.
There is no difference between LPNs and LVNs. The title used depends on each state. California and Texas have LVNs, while the rest have LPNs. The education requirements for both titles are generally the same.
Becoming an LPN/LVN can be a great way to start a career in healthcare. Use the guide below to discover the steps necessary to enter this field. Also included below is a comprehensive state-by-state licensing guide.
How to Become a Licensed Practical or Vocational Nurse (LPN/LVN)
Step 1: Complete High School Or Equivalent (Four Years)
To become an LPN/LVN, one must first complete high school or obtain a GED. Not only must an LPN/LVN have a strong foundation in basic math and science to understand and apply the concepts learned in nursing school, but they must also be able to read and write at a level sufficient to comprehend medical documents and instructions. Lastly, a high school diploma or GED is a requirement for licensure in many states, and most LPN/LVN schools require one or the other to be considered for admission.
Step 2: Attend An LPN/LVN Nursing Program At An Accredited School (One Year)
A career as an LPN/LVN requires completing an accredited nursing program. These programs provide the foundational knowledge and skills necessary to be successful in this demanding and rewarding field. Most LPN/LVN program graduates are awarded a diploma or certificate for completing their program. The length of the program depends on the institution, but most can be completed in just one year of study. Topics covered include coursework in anatomy and physiology, pharmacology, and medical-surgical nursing, as well as hands-on clinical experiences. Students should ensure their program meets their state requirements for licensing.
Step 3: Pass the National Council Licensure Exam for Practical Nurses (NCLEX-PN) (Timeline Varies)
After completing an LPN/LVN program, graduates will need to sit for the NCLEX-PN exam, as this is required for licensure in all states. This exam ensures that students have the minimum level of competency needed to provide quality patient care.
Step 4: Meet The Requirements For State Licensing (Timeline Varies)
Each state has its own requirements for licensing LPN/LVNs. Candidates should contact their local board to ensure they have the necessary qualifications. Below is a state-by-state guide of the requirements necessary to be licensed as an LPN/LVN.
What Does a Licensed Practical or Vocational Nurse Do?
LPN/LVNs work in various healthcare settings, including hospitals, nursing homes, clinics, and physician offices. They typically work under the supervision of an RN or physician. While their job duties will vary based on place of employment and job description, day-to-day responsibilities can include:
Providing basic nursing care to patients, including taking vital signs, changing bandages, and administering medication
Charting patient information
Assisting doctors and nurses with medical procedures
Helping patients eat, bathe, and dress
Educating patients about their health condition and how to care for themselves properly
Monitoring patients' progress and report any changes to a doctor or nurse
Cleaning and sterilizing medical equipment
Keeping careful client records
How Much Do Licensed Practical or Vocational Nurses Make?
The Bureau of Labor Statistics (BLS May 2021) estimates that the 641,240 LPN/LVNs in the US earn $51,850 per year on average. The percentiles for wages were:
10th percentile: $37,150
25th percentile: $46,410
50th percentile (median): $48,070
75th percentile: $59,770
90th percentile: $63,790
Licensed Practical or Vocational Nurse Certifications
While there are no general LPN/LVN certifications, professionals in this field may acquire specialty certifications to demonstrate competency in that area. These certifications are voluntary, although many employers may require them as a condition for hire. The most common certifications LPN/LVNs may earn include:
Certified Managed Care Nurse
Advanced Medical Life Support
Certified Peritoneal Dialysis Nurse (CPDN)
Certified Urologic Associates
Long-Term Care
Pharmacology
Wound Care
Vascular Access
Basic Life Support
Bloodborne Pathogens
International Board Certified Lactation Consultant
Certified Corrections Nurse
IV Therapy
Gerontology
Hemodialysis
Hospice and Palliative Care
Weight Management
Certified Assisted Living Nursing
Licensed Practical or Vocational Nurse (LPN/LVN) Licensure Requirements By State
State
Licensing Authority
Eligibility & Details
Renewal Requirements
Virginia

Virginia Department of Health ProfessionsVirginia Department of Health Professions Board of Nursing

Virginia requires applicants for an LPN license to:

Submit a criminal fingerprint background check
Complete an application
Pay the $170 fee
Pass the NCLEX-RN exam and pay the $200 fee
Proof of a completed nursing degree from a board-certified program

Virginia LPNs must renew their licenses every two years by submitting an application and paying the $120 renewal fee.

They must also complete one of the following continued competency requirements:

Current specialty certification by a national certifying organization
Completion of a minimum of three credit hours of post-licensure academic education relevant to nursing practice, offered by a regionally accredited college or university
A board-approved refresher course in nursing
Completion of nursing-related, evidence-based practice project or research study
Completion of publication as the author or co-author during a renewal cycle
Teaching or developing a nursing-related course resulting in no less than three semester hours of college credit, a 15-week course, or specialty certification
Teaching or developing nursing-related continuing education courses for up to 30 contact hours
15 contact hours of workshops, seminars, conferences, or courses relevant to the practice of nursing and 640 hours of active practice as a nurse
30 contact hours of workshops, seminars, conferences, or courses relevant to the practice of nursing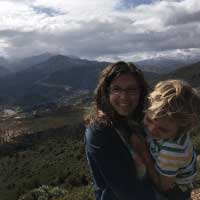 Kimmy Gustafson
Writer
Kimmy Gustafson is a freelance writer with extensive experience writing about nursing careers and education. She has worked in public health, at health-focused nonprofits, and as a Spanish interpreter for doctor's offices and hospitals. She has a passion for learning, which drives her to stay up to date on the latest trends in healthcare. When not writing or researching, she can be found pursuing her passions of nutrition and an active outdoors lifestyle.